Raglan Drilling is based in Kalgoorlie, Western Australia and has the capability to work anywhere in Western Australia.
Founded in 2006 by brothers Hugo and Gus Lacey, Raglan Drilling started out with one Air Core (AC) drilling rig and has expanded to a 21 rig fleet delivering multiple drilling solutions.
With dedication and a hands-on approach, Raglan Drilling's Leadership has achieved a reputation for high standards of health, safety and environmental management  (HSE) responsibility, service reliability and sample quality. We share our clients' visions for discovery.
Raglan Drilling has invested well to achieve depth of capability. Our specialist exploration team has accumulated years of experience together, with the Directors, Operations Manager and Drilling Supervisors being long-term employees of the company. They are well-known and respected by our clients for their professionalism and expertise.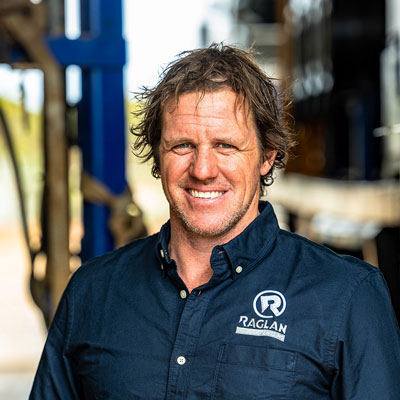 Hugo has over 20 years' experience in the exploration drilling industry. His knowledge of rig design, development and operations has enabled Raglan Drilling to be the market leader in lake drilling solutions. His business acumen has resulted in the company having depth of fleet capability to meet client needs from initial ground testing through to targeted drilling.
As a hands-on director, Hugo works closely with the operations leadership team to innovate and continuously improve our capability in terms of equipment safety and reliability together with the team's operational skills.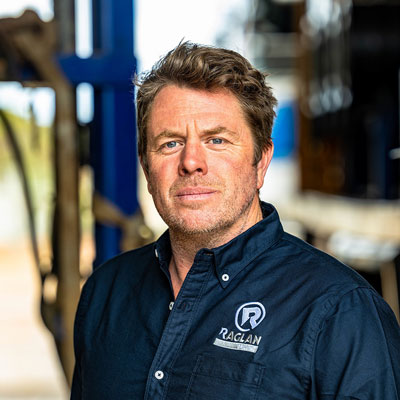 Gus has over 20 years of experience in the mining and mineral exploration industries. He started his career as a geologist and has led resource definition programmes, grade control drilling, grade control modelling and ore extraction activities.
Having experienced both client and contractor responsibilities, Gus understands that life of mine prospectivity starts with sample quality and working effectively with the client. His ability to lead by example sets the standard of excellence in HSE, production and client satisfaction. Gus' commercial and community vision has driven Raglan Drilling's attainment of ISO 45001 Safety and ISO 14001 Environment accreditation.